The first in a series of four tournaments, open to all, qualifying for the Galactic Master 2023 , we would simply summarize it:
Karyus confirms, Milkou is back and the Guilde Flag is settling in.
Milkou wins the tournament and the precious place at the Galactic Master 2023. Pikatzu and Karyus already qualified for second place goes to Isaki.
eSport4Everyone was in charge of the organization.
TOP 1: $270 USDC
TOP 2: $180 USDC
TOP 3: $110 USDC
TOP 4: $60 USDC
TOP 5 to 8 : $45 USDC each
TOP 9 to 16: $25 USDC each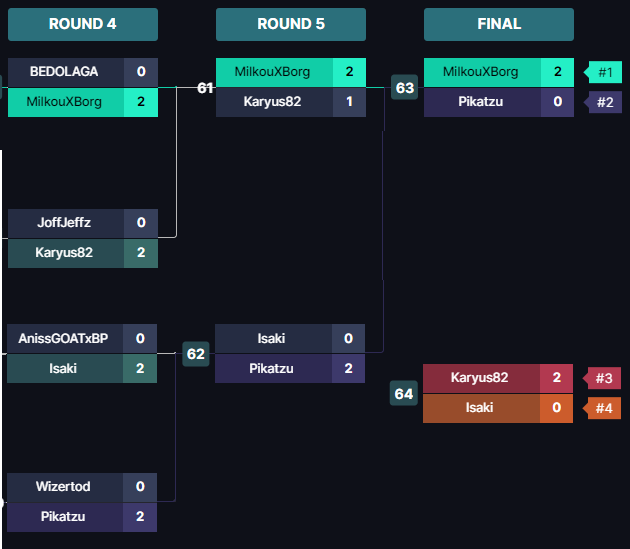 Let's start with lists of players who have lost their semifinals. Karyus played the same list as the Sector Mision #1 Periphery to a ready card, an Invasive Plant instead of a One More Thing, Isaki opted for an Inferno deck which here is the list:
Here is the Pikatzu's Inferno list of the day:
Inferno by Pikatzu | Flag
Unfortunately the XBorg team does not want to communicate these lists but Milkou has kindly given us two almost exact lists will you find that they are the 2/3 cards to change?
Don't miss the opportunity to qualify to Galactic Grand master 2023.
Special thanks to member of Flag Guild who help me a lot on this article also Cometh.io team and eSport4Everyone.